The KNUST Faculty of Law registered to participate in the 2019 Philip C. Jessup International Law Moot Court Competition, organized by the International Law Students Association based in Washington DC, U.S.A. The Jessup Moot Court is the largest global competition for law students in which Teams from over 600 law schools compete by arguing pertinent questions of International Law before a panel of judges in a simulated session of the International Court of Justice.
This year's Competition focuses on issues relating to the responsibility of states for the internationally wrongful acts of multinational corporations operating within their territories; protection of the environment and endangered species; the religious and cultural rights of indigenous peoples; and the intellectual property rights in the traditional medicinal knowledge of indigenous peoples.
The Faculty's Moot Court Team; comprising, Mr. Oliver Fobi, Ms. Esther Aforo Ofosuhene, Mr. Ezekiel Codjoe, Ms. Adwo Owusu-Ansah and Ms. Abena Achiaa Otuo competed in the Ghana Qualifying Rounds of the Competition that was held from 11—14 February 2019 at GIMPA in Accra. The Team made history on Thursday 14 February 2019 when it beat the GIMPA Moot Court Team to emerge as the National Champions of the 2019 Ghana Qualifying Rounds of the Philip C. Jessup International Law Moot Court.
In addition to winning the National Rounds, the Team won Best Memorial Award that is presented to the Team that wrote the best-written submission (arguments). Ms. Esther Aforo Ofusuhene, a member of the KNUST Moot Court Team, was also adjudged as the Best Oralist in the Competition.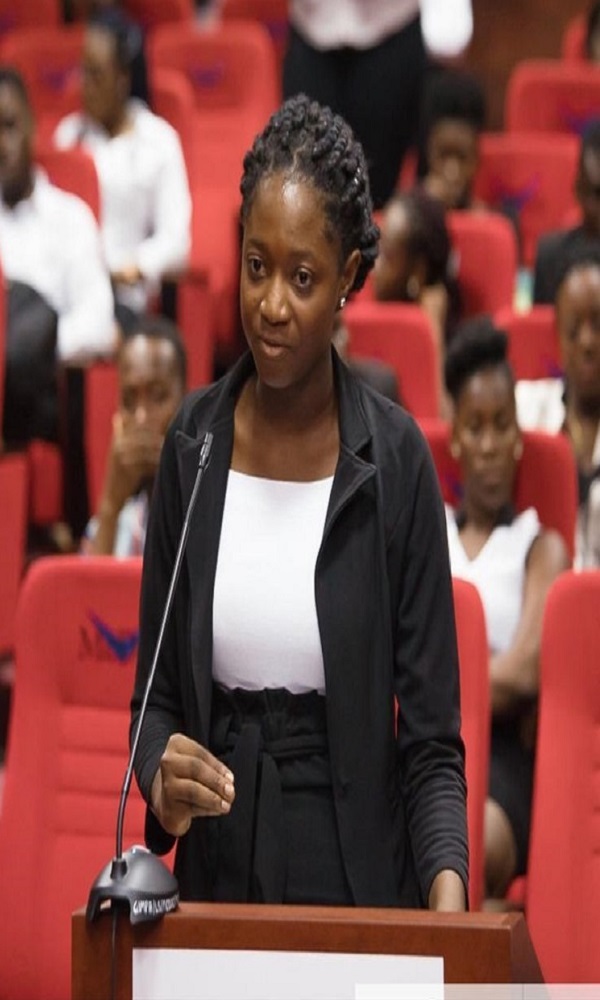 With this feat, the Moot Court  Team has again qualified to participate in the International Rounds of the Philip C. Jessup International Law Moot Court Competition scheduled to take place in Washington DC from 31 March to 6 April 2019.  The KNUST Team has made history as the first school in Ghana to win the National Rounds of the Jessup Moot Court for three successive years.